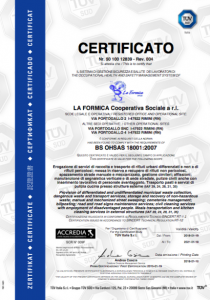 After having certified its Integrated Management System according to the regulation ISO 9001 and ISO 14001, LaFormica obtained also the certification OHSAS 18001 in January 2015. This certification regulates the fields of health and safety at workplace. This is the field of application: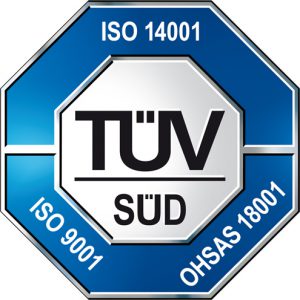 "Provision of collection and transportation services for separated and mixed urban waste and hazardous waste; placement in reserve and recovery of non-hazardous waste; road sweeping both manual and mechanical; management of cemeteries; billposting; maintenance of road signs and of roadway; civil cleanings, also with the employment of disadvantaged people. Transportation of meals and cleaning services for kitchens of external structures (IAF 39, 24, 28, 31, 35)"
Moreover, LaFormica started a pathway for the adoption of the Model 231 on the basis of the Legislative Decree 231/01, which provides for administrative liability of a company.